Power Generation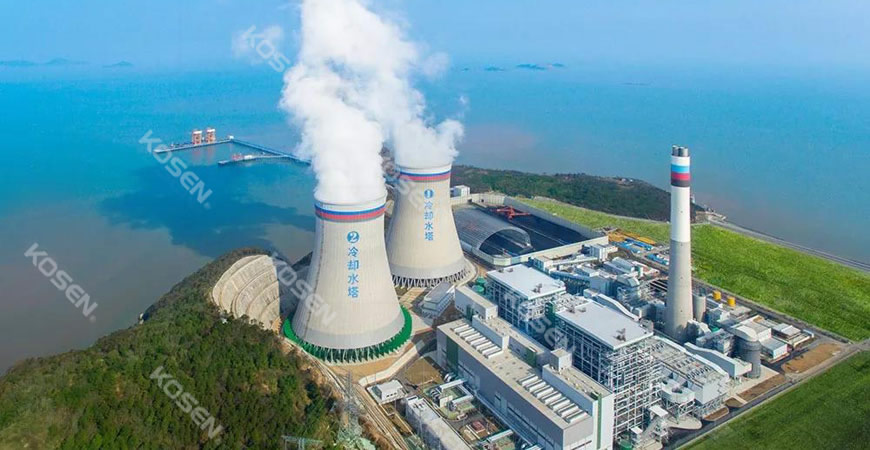 Power generation that uses conventional steam thermal expansion into turbines is still the most diffused and traditional method to produce the main demand of power for industrial activities and civil applications.
Conventional thermal power from fossil fuels is around 80% of the total power generation and will remain high for the next decade.
Co-generation, use of biomasses or other wastes because of human activities are still growing in parallel, opening new demands for valves able to approach HT services, flow of muds & bulk materials, including district heating applications.
Renewable resources that already use thermal conversion like solar farms, geothermal may need specialized valves that are included in KOSEN production range.
In the last decades, conventional plants need to improve efficiency and reduce emissions trough a progressive increase of operating temperatures and pressures.
Therefore, valves, turbines, and other pressure containing parts need to evolve using materials and production methods that improve resistance to creep phenomena, improve endurance strength and guarantee reliable functionality for the expected life at new challenging operating conditions.
KOSEN, thanks to advanced design &production methodology, can provide a full range of valve demands for power generation (conventional & improved thermal cycles, including renewable resources &related applications).KOSEN experience and performance in the power industry can meet numerous customers' requirements.
Main Applications market
Thermal Power Plant & Boiler Drainage System
Nuclear Power Plant
Natural Gas Power Plant
Hydro Power Station
Main Involved Products
Bypass and Check Valve
Pressure Seal Valve
Forged Steel Gate/Globe/Check Valve
Globe Valve for Power Plant
Nuclear Class II, III Valve